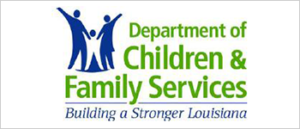 The Family Violence Prevention and Intervention Program funds, advocates and partners to end domestic violence in Louisiana and to ensure survivors and their loved ones lead safe, independent, quality lives. The program provides direct support to 20 community-based shelters in Louisiana, which provide emergency shelter, crisis intervention, advocacy, counseling, support, resources and direct services to women and children who are victims of family violence. These shelters serve approximately 18,000 family violence survivors each year.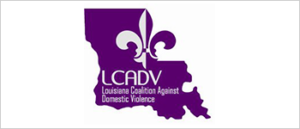 The Louisiana Coalition Against Domestic Violence (LCADV) is a statewide network of domestic violence programs, supportive organizations, and individuals that share the goal of ending violence against women and children in Louisiana. LCADV empowers its members through advocacy, education, resource development, allocation of funds, and technical assistance. LCADV supports the development and provision of services to domestic violence victims and provides a forum for its members to meet regularly in order to network, receive training, and identify resources. LCADV works to improve systems that respond to domestic violence through education and training and to work toward the elimination of domestic violence by exposing its root causes through public awareness of the problem, the need for change, and the services available in Louisiana.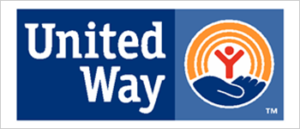 United Way supports programs that provide a safety net during times of crisis including emergency assistance, basic needs such as food and shelter, intervention in crisis, violence, abuse and neglect and workforce development. United Way is facilitating neighborhood recovery and creating a more resilient community. Now more than ever, people rely on United Way for services, many who never expected to need help. The 2-1-1 Information and Referral Line is an easy to remember three- digit telephone number that connects callers to information about health and human services available in your community. Our local 2-1-1 also has trained crisis intervention and suicide prevention specialists.

The IOLTA Program is the result of a unique partnership between the banking and legal communities.  The interest earned on these trust accounts is disbursed by the Louisiana Bar Foundation (LBF) to Louisiana's largest civil legal programs, pro bono programs, domestic violence shelters, and numerous other community organizations that provide civil legal assistance to Louisiana's low-income citizens. 
The STOP Violence Against Women Federal Formula Grant Program was enabled by Title VI of the Violent Crime Control and Law Enforcement Act of 1994 (P.L. 103-322). The purpose of this grant program is to serve women who have been victims of violent crime. Applicant agencies include law enforcement and prosecution agencies for the development and implementation of effective strategies to combat violent crimes against women. Private nonprofit agencies who serve women may also be eligible to apply.
Victims of violence and their families must deal with emotional, physical, and financial aftermath of crime. The Louisiana Crime Victims Reparations Fund helps innocent victims and their families when they have no other means of paying for the financial cost of crime. The fund is administered by the Crime Victims Reparations Board under the jurisdiction of the Louisiana Commission on Law Enforcement.

VINE is a service provided by the LCLE in cooperation with the Louisiana Sheriffs' Association (LSA), Louisiana District Attorneys' Association (LDAA), and the Louisiana Department of Public Safety and Corrections (DOC). VINE will monitor the custody status of adult inmates in all parish jails and state prisons. By calling our VINE LINE      (866-277-7477) or by accessing our website at the above link, you may inquire about an offender's status and, optionally, register to be notified upon any change to that offender's custody status (i.e., release from jail, transfer to another facility, etc.). VINE is FREE to victims who may call VINE ANONYMOUSLY and as often as they wish to register or to determine an inmate's current status.
The National Network to End Domestic Violence (NNEDV), a social change organization, is dedicated to creating a social, political and economic environment in which violence against women no longer exists. For a report of the 2009 Census. www.nnedv.org
The National Coalition Against Domestic Violence (NCADV) which has as its mission to organize for collective power by advancing transformative work, thinking and leadership of communities and individuals working to end the violence in our lives. www.ncadv.org