The mission of the Family Violence Program of St. Bernard is to empower all survivors of domestic violence---through strong programs that promote quality assurance and continuous growth---to live independent lives free from power and control by other individuals.
We believe with motivation and support in a caring, non-judgmental, culturally-sensitive way that survivors of domestic violence can take responsibility for their own lives and develop a lifestyle free from violence.
Our goal is to meet the immediate needs of safety, shelter, food, clothing, medical attention, etc. and then to encourage independence and self-sufficiency of every survivor to attain a lifestyle of their choosing. We also strive to impact public policy and practices affecting battered and abused individuals.
The organization was established in 1987 under the auspices of the St. Bernard Parish Sheriff's Office. The staff was operating a residential and non-residential program from the old St. Bernard General Hospital that was leased to the Sheriff's Office for $1.00 per year by Mr. Lynn Dean and his wife Jackie.
The staff operated out of that location until it was totally destroyed by Hurricane Katrina on August 29, 2005. We were able to resume the non-residential program in November 2005 in a trailer that was donated for that purpose. Outreach services were conducted at the Disaster Recovery Center until July 5, 2007 when the staff was able to move into the newly renovated administration buildings. The purchase and renovations were made possible through generous donations from The Meraux Foundation, Michael and Terri Ward from Florida, and the estate of the late Marion Woolledge a resident of St. Bernard Parish. The program will be forever grateful to these individuals.
The renovations would not have been made possible without the myriad of volunteers from all over the nation who helped. They painted, landscaped, did electrical and plumbing, gave donated goods, cut the grass, installed whatever needed installing, scrubbed, and cleaned. The history of the battered women's program as well as the history of St. Bernard Parish is shared with them. Materials are provided so they can tell their friends who may want to help. Many would later send donations from their friends, churches, or coworkers from fundraisers they held for us in their hometowns once they shared our stories. Many made numerous return trips over the years and would come see how we were doing. These visits were cathartic in helping ease the PTSD that followed Katrina and the storms since then.
Mrs. Gail Gowland, Executive Director, is one of the longest serving directors of a battered women's program in the state. She has held this position since 1994 and was instrumental in relocating the program to a permanent location which is now owned by the program. This was accomplished with a minimal staff that increased in capacity as former staff members were able to return home.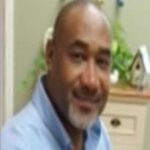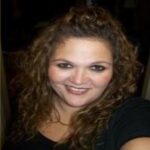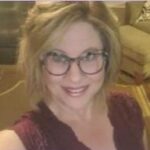 Gail Gowland
Executive Director/ Non-Voting Member